Frequently Asked Questions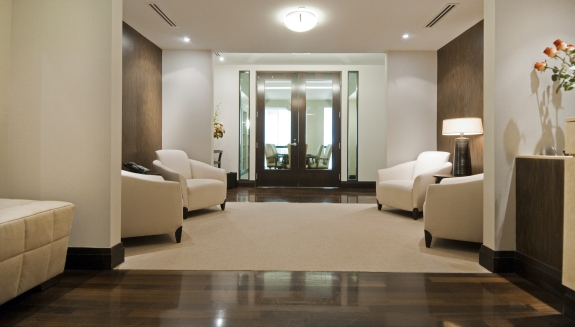 How do I know if I need an attorney?
In most cases you do need an attorney. The insurance companies are billion dollar businesses staffed with attorneys and adjusters who fight claims everyday. Often times, the insurance company for the person who caused the injury will try to take advantage of their bargaining power by attempting to settle with you before you have an opportunity to retain an attorney. The reason for this is that the insurance company knows it can probably settle the case for less money if you do not know your rights, what you are entitled to, or what your case is worth. Therefore, in order to level the playing field and recover just compensation for your injuries and losses, you will need an attorney. Marc A. Kaufman & Associates will investigate your case and obtain the necessary witness statements, documents, photographs, and other materials to protect your rights and recover fair and adequate compensation for you.
How do I choose the accident lawyer that is right for me?
You must look for a law firm that has the experience and expertise to effectively litigate your case so that you can attain the best possible outcome. Some personal injury lawyers try to negotiate settlements and are afraid to go to trial. Insurance companies know this and don't offer big settlements to clients who are represented by such firms. At Marc A. Kaufman & Associates, we're not afraid to go to trial and we'll keep fighting to get you the money damages you deserve.
I cannot afford to hire an attorney, so how do I pay for your legal services?
We will handle your case on a contingency fee basis. This means you pay us nothing unless we recover a settlement for you. If there is no recovery, then there is no legal fee and we do not get paid. If a recovery is made, then the costs of the litigation and our fees will be deducted from your settlement or verdict award.
How soon after I am injured in an accident should I contact your law office?
Call our office immediately. Do not talk to the other person's insurance company until after you have consulted an attorney. We will return your phone call or email as soon as possible. We can help you determine what insurance is available to help compensate you for your medical expenses, lost wages, and pain and suffering.
What is the statute of limitation in a civil case?
Generally 2-4 years from the date the incident depending on the type of injury and who may be at fault.
How long will it take to get a fair settlement offer?
There is no way to accurately predict how long it will take to resolve your case. Law suits can vary in length from weeks to years, depending on the circumstances. Each step of the litigation process takes time - time to prepare, time for the opposing side to respond, time to give notice to other parties, time to complete discovery. We are aggressive in litigating cases and try to get things moving as quickly as possible so that you can recover all the money you are entitled to receive as soon as possible.
Will I have to go to court?
Since most cases settle, chances are you won't have to go to court. However, it all depends on whether insurance company agrees to settlement your case for an amount that is not only fair and reasonable, but an amount that you deserve. If the insurance company refuses to pay an acceptable amount, then we have to proceed in court. Marc A. Kaufman & Associates know how much you're case is worth and we work hard to make sure you are adequately compensated for your injuries and losses.